Horse Fence Direct has taken pride in serving customers for over 15 years. We offer a large selection of the most popular horse fencing available on the market today. Our specialty is safer horse fencing. Our fencing products are designed for do-it-yourself projects.
If you would like to discuss your fencing needs with an experienced fence consultant please call us today!
1-800-478-0099.
ATTENTION : Due to the on going COVID19 situation ship times may be a bit longer than usual.  Any Centaur related product may take up to 4 weeks to ship.  HFD Braid and Electrobraid may take up to 3 business days to ship.
We apologize for any inconvenience this may cause to your projects or plans.  Please know we greatly appreciate your business and are doing our best to fill orders in a timely fashion while working to stay healthy and safe ourselves.
ATTENTION ON CENTAUR PRODUCTS :  Centaur will be closed for 10 days for inventory count.  ALL Centaur product orders placed AFTER 6/19 at noon will not process or ship until July 6th.  We apologize for any inconvenience and encourage you to plan accordingly.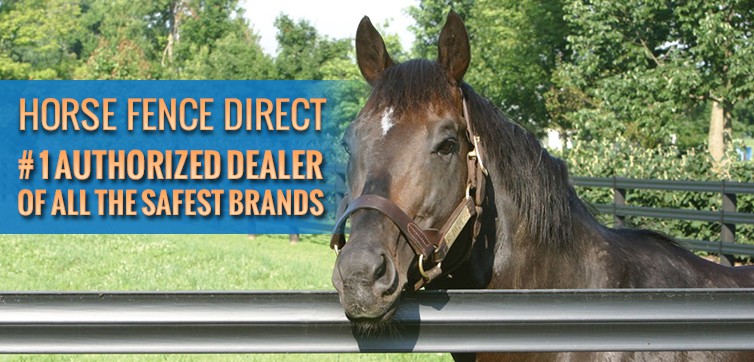 This Month's Featured Products