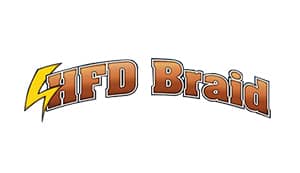 HFD Braid is the latest most inventive braid currently on the market offering 4 strands of copper for a highly conductive braid to be used as a permanent electric fence especially for horses and livestock. The braid is highly visible, strong, low maintenance and durable.
What sets HFD apart?
HFD was designed to be stronger than current braids offered on the market at a more affordable price. Four strands of pure copper are double helixed through the braid for best conductivity . HFD Braid is also consistently braided through the entire rope, there is no outer sleeve or core to our product, it is a consistent braid of the rope all the way through making it stronger and more durable. Wood, T-posts, Fiberglass and Vinyl posts can be spaced 30 to 50 feet with HFD Braid.
Specifications
Fiberglass
| | |
| --- | --- |
| Fence | HFD Braid |
| Roll Length | 1000′ |
| Colors Available | White and Black Checkered OR Black |
| Break Strength | 2500 lbs |
| Warranty | 25 Years |
| Electric or Non Electric | Electric |
| Total Width | .25 in |
| Post Space Recommended | 30′ or less with 50′ acceptable in certain applications |
| Post Type | Wood, T-post, Timeless T-Posts, Fiberglass |
| Cost | Approximately .17/ft plus accessories |
| Samples Available | Yes |